Who we are and why become a WPA Member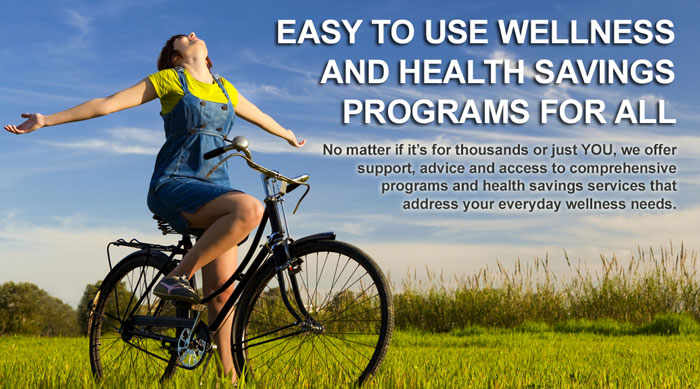 If you are looking for ways to both save money and improve long-term health and wellness, we welcome you to join the Wellness Plan of America.  Unlike most wellness partners, the WPA recognizes the need to address these two things in concert so as provide a complete solution. Our responsibility and commitment is to offer and support programs which directly and measurably aid in supporting everyday health and wellness needs, today and in the future.  The WPA values our members and will continually strive to make their experience a pleasant one.  Our purpose is clearly stated "health is the greatest of human blessings"- Hippocrates.
So many have gladly joined our ranks because they have felt and continue to feel the ever expanding"cost-shifting" of healthcare expenses to THEM, where they spend more and more of their hard earned money on non-covered or miscellaneous expenses where they never had to do that in the past. No matter if insured, under-insured or non-insured, the WPA can help with risk free assessments and offerings.
Tens of thousands of others just like you have joined the WPA and are now experiencing the financial relief they needed and enjoy access to easy to use and always supported wellness options that truly are making a difference in their lives. Our friendly, knowledgeable team is standing by when you're ready to take the next step to find out more.
WPA offers NEW and improved benefits:
Personal Wellness Advisors for WPA members!
Wellness Programs that are easy to adopt and that really work!
Discounts on Health Services exclusively for WPA members!
Day One Savings on member out-of-pocket health expenses!
FREE member benefits include:
Concierge team help coordinate the journey to wellness
Complimentary personal wellness assessment
FREE prescription savings analysis!
Access to hundreds of workout videos on demand
Countless resources and health advisors
Financial wellness options through Discover!
Kevin M Kirbas
WELLNESS SPECIALISTS COORDINATE YOUR JOURNEY TO WELLNESS  To help you navigate your health & lifestyle benefits to continuously make the most of your membership! Our Wellness Specialists are [...]
Kevin M Kirbas
SAVE MONEY ON PRESCRIPTION MEDICATIONS One call can save on average 85% off your current costs for medications. 7 out of 10 Americans take prescription [...]
Kevin M Kirbas
COMING SOON!   MEMBERS ON THE GO!   Take your savings with you - always! This health, wellness and lifestyle toolkit enables members to access their membership [...]
WPA MEMBERS HAVE ACCESS TO:
FREE Personal Wellness Concierge team to coordinate your journey to wellness

FREE Prescription Savings Program Cost Analysis with access to save on your prescription medications

FREE online wellness assessment and a wellness program recommendation designed specifically for you

SAVE 40% off suggested pricing on our exclusive Healthy Food Pantry which gives you access to order fresh, natural, organic foods without growth hormones delivered directly to your home for convenience

Weight Loss & conditioning program which offers you an experienced wellness coach for FREE with the purchase of your program

FREE Get Fit on the Go workout videos at home or while you're traveling right from your personal electronic device including your phone, computer, or tablet

WPA Partnership with Life Extension®: We've partnered with Life Extension to offer you lifesaving LE benefits, resources, and discounts on LE supplements and services

FREE phone access to Life Extension Health Advisors: LE's team of naturopaths, nurses, nutritionists, and personal trainers can be reached any day of the year toll-free

FREE monthly subscription to Life Extension Magazine®, the world's premier publication on staying healthy and living longer

Savings of 25%–50% on premium Life Extension supplements. Life Extension offers over 350 premium-quality formulations, all with a 100% money-back guarantee

Life Extension's unique mail-order blood test service offers hundreds of blood tests to help you head off potential problems. Yours at a fraction of what commercial blood labs charge, with no insurance required (or accepted)

… and SO MUCH MORE!
Need more info?
We're here to help.
Call today: 855.700.WELL (9355)